Taste Twin Cities
Wondering what to do in Minneapolis/St. Paul? We've been offering our experiences for over 6 + years!
Taste Twin Cities is a one of kind food and drink experience within the Twin Cities area that has been offering fun unique experiences. We are extremely proud of being around for 6+ years and having the best tour guides! These guides are passionate and have a love for the Twin Cities and want to share it with you. We offer a variety of tours that include the full tour experience and others that are customized to your needs. We are the perfect option for corporate/small business events, bachelor/bachelorette parties, birthday parties, holiday parties and etc. We can handle any sizeable group and will make sure everyone has a great time! Don't forget about our public tours which are a great way to explore the different areas of the Twin Cities and also make a few friends along the way! Make sure to purchase your ticket today!
Connect With Us
Facebook Feed
Experience the Twin Cities
7 hours ago
Treat your dad to two of his favorite things this Father's Day as we adventure through St. Paul enjoying pizza + beer at Flat Earth Brewing Company, Summit Brewing Company + Wabasha Brewing Company. Book your Father's Day tour now: Father's Day Brewery & Pizza Tour
Experience the Twin Cities
7 hours ago
Experience the Twin Cities added an event.
Treat your dad to two of his favorite things - Beer and Pizza - as we adventure through St. Paul's finest breweries in celebration of Father's Day. Kick off the afternoon with local pizza and a pint of your choice at Flat Earth Brewing Company, the home of the old Hamms Brewery, before heading over to Summit Brewing Company for a full behind-the-scenes tour and craft beer. Cap the afternoon with a pint at Wabasha Brewing Company! Tickets are $85 per person. Book your tour now!
Experience the Twin Cities
4 days ago
Are you in search of a little slice of heaven in the form of wine & craft beer? Schram Vineyards Winery & Brewery could be exactly what you've been looking for. Book a private tour to visit this incredible winery and craft brewery now: www.twincitiesbrewerytours.com Schram Vineyards Winery & Brewery began as the dream of a farm boy who loved making wine. He met an uptown girl with a taste for wine and beer and they put down their roots in the fields of Waconia in 2008. The dream came to fruition when they opened their doors in 2013 as a winery, and soon after, as a brewery as well. Marrying country and city, wine and beer ? Schram brings vineyard wine and craft beer drinkers together in Minnesota at last!
Come Experience the Twin Cities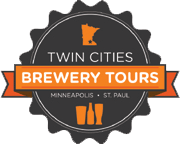 Twin Cities Brewery Tours
Get hoppin' with us on a variety of our brewery tours! Enjoy our fun open air bus or our luxury coach buses to visit the best breweries. Tours are available to the public or for private groups.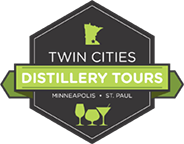 Twin Cities Distillery Tours
Have you heard about the latest trend and craze? Craft spirit cocktails are delicious and we bring you to some of the best distilleries in Minnesota!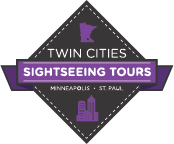 Twin Cities Sightseeing Tours
Coming 2017! Looking for a fun way to experience the Twin Cities sights? Public and Private tours will be available. These tours can also be customized and include food and drinks.