For the Love of Chocolate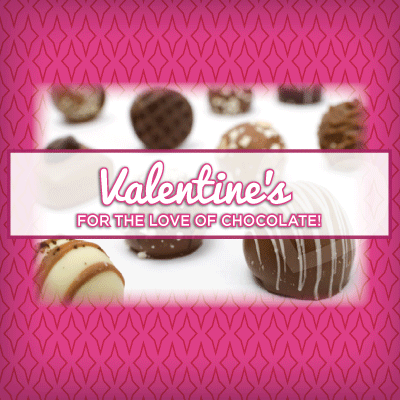 Posted:
Jan 27th, 2017
1:45 pm
Are you looking for something new and exciting to do for your loved one this Valentine's Day? Do you love fine chocolates?
Come join us for the Twin Cities only chocolate tour where you can enjoy the best chocolate delicacies the Twin Cities has to offer all while being chauffeured around in a warm, cozy coach bus. 
The afternoon will be filled with sweets from local chocolatiers while learning the history behind chocolate, the process and production, how to taste and sample the newest craze; the cacao nib. 
We'll drive right into all kinds of treats starting with sampling Potion #9 Chocolate Sauce, sipping chocolate and chocolate with a variety of cacao percentages and when you leave, you'll depart with a select truffle of your choice. This is a great location to grab a coffee, tea or latte - and yes, they have chocolate tea! 
Next up is gooey turtles and their signature Chicago Mix Popcorn at a local favorite since 1932 that may have ties to the St. Paul mob.  Their chocolate and caramel family recipe can be found in a large selection of chocolates from chocolate covered cherries to sponge chocolate.
Straight from the rooftops of St. Paul, this local beekeeping chocolatier features distinctive honey bon-bons.  Their exquisite honey is encased in award-winning 100% chocolate and then hand burnished with 23K edible gold leaf.  Each bon-bon is brilliant union of elegance and raw nature. 
We'll end the tour at the "best truffles in the country, possibly the world!" according to Oprah on the Oprah Winfrey show. Here we'll meet local chocolatiers to learn about their amazing truffles. Once you sample one of these truffles you'll know why Oprah raves about them!
Don't miss this tour - one day only!