Blog
One of the best things about the Twin Cities is the Firework displays that light up the Minneapolis Skyline. Hundreds of people come out to enjoy the show. 
We love sharing it this time of year so that we can brag (a little and a lot) about our love for Minnepaolis. As locals and resdients of these great cities, we'll share our top advise for viewing the best fireworks. 
1. Find one of the amazing eateries around the Mississippi River and enjoy local, fresh tasting foods and drinks. 
2. Get to a viewing location early-You don't want to miss it! 
3. Bring something to sit on- The grass is great and cozy but you want a blanket or chair to sit back and enjoy!
4. Be on either side of the Mississippi River for the best view- Really, as long as you are at the River in Minneapolis, you'll be able to enjoy the spectacular view. 
5. Bring your favorite beverage and snacks. 
6. Make friends with the people around you and get to know the diverse communities that enrich the Minnesota culture! 
Happy Independence Day from Experience the Twin Cities!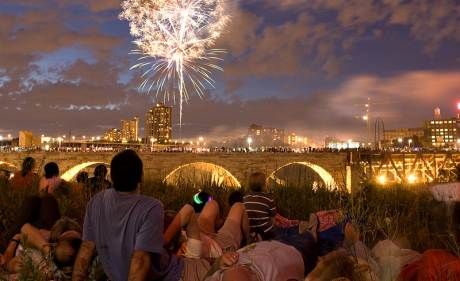 Minneapolis Riverfront Firework Show
photo from Meet Minneapolis.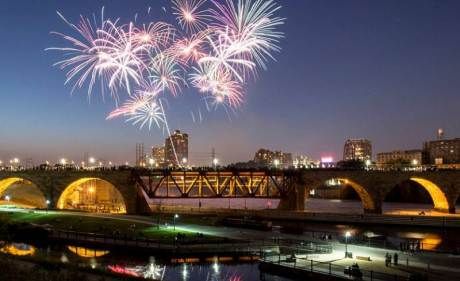 Stone Arch Bridge Firework Show
Photo from Meet Minneapolis.
Ready for a Father's Day food adventure? Treat dad to a food experience or buy him a gift card and let him choose!

Does he love beer? We have that too! Visit us here to learn more about our Craft Brewery Tours!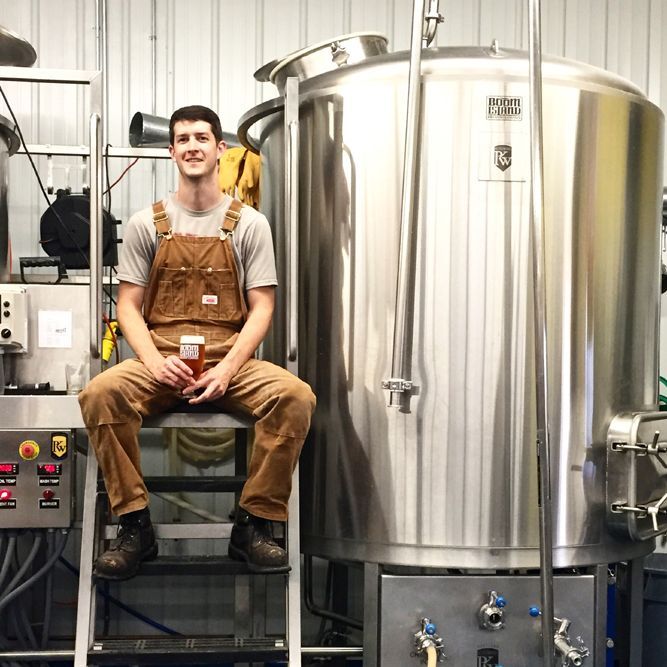 Behind the Scenes Brewery Tour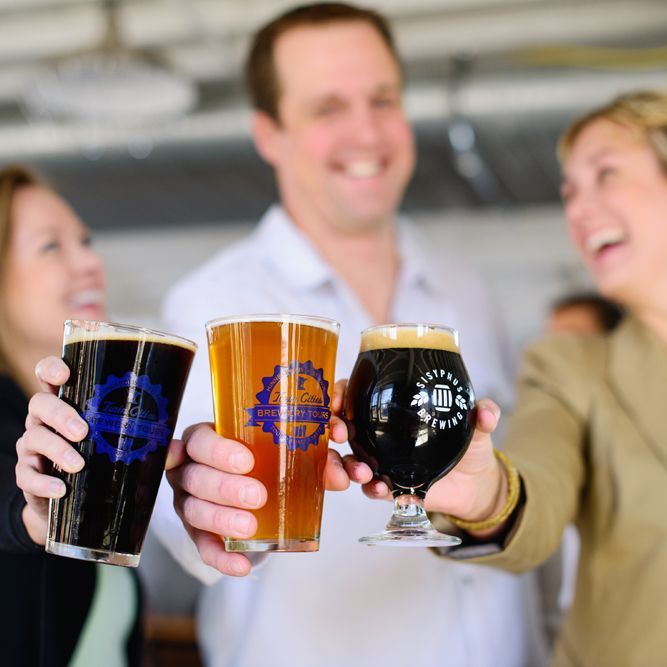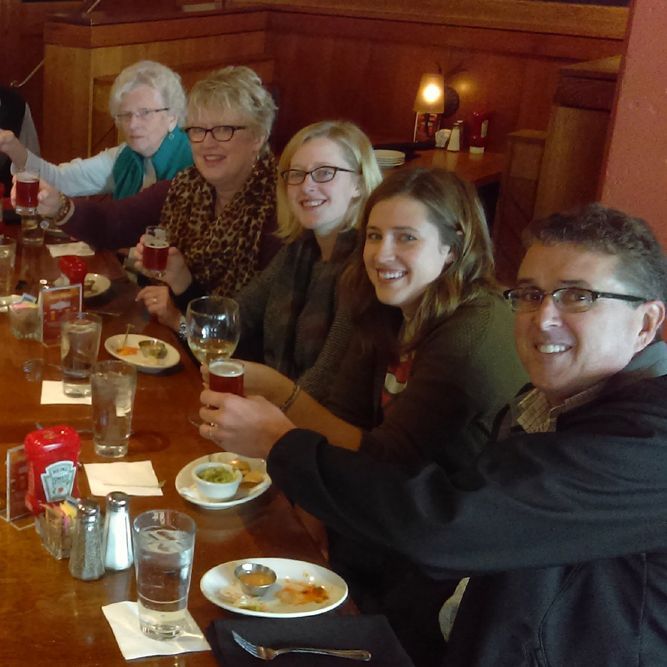 Eat & Sip Food & Drink Tour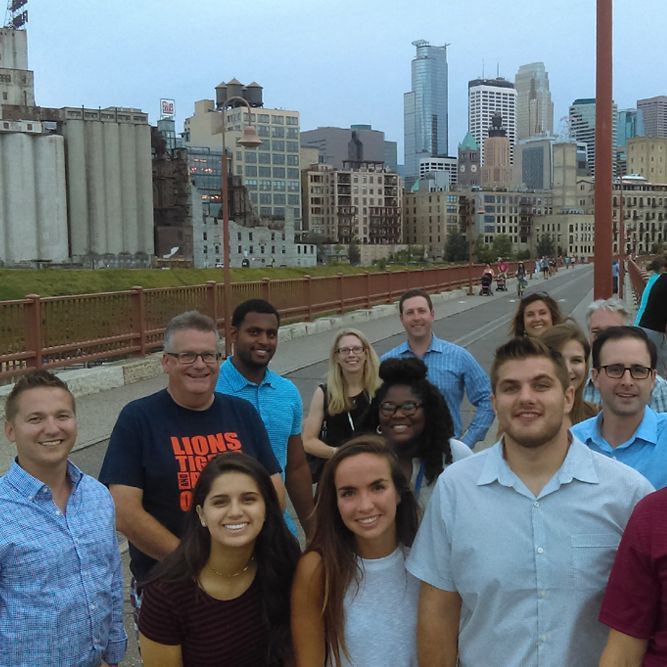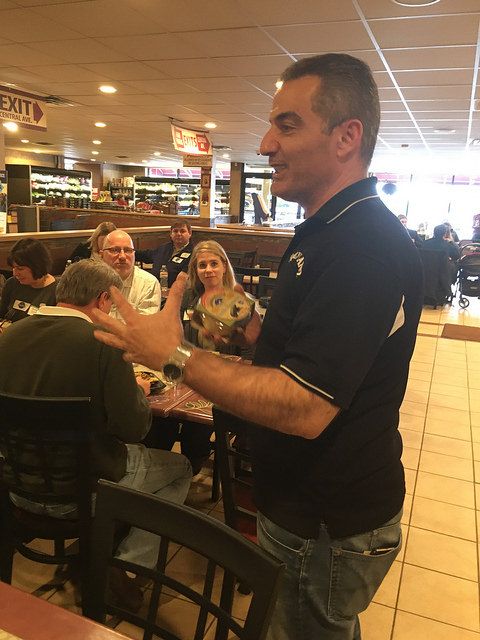 Holy Land talks all things delcious.
The Wadi Family founded Holy Land in 1986 and since have grown to be one of the best places in Minnesota to visit, eat and buy their delicious Middle Eastern food. Here Wadji talks to participants of the Ethnic Food Market Tour. It's always great getting the inside scoop from owners/makers of our favorite businesses.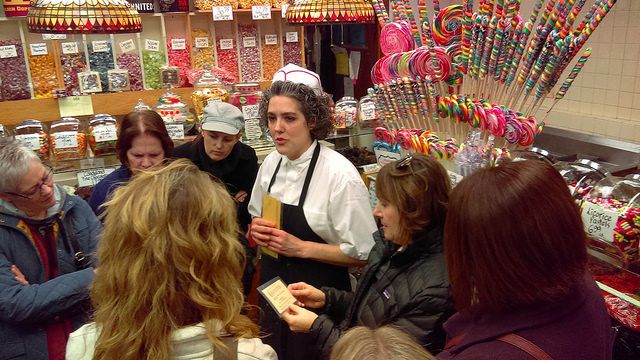 Candyland is the sweetest family business
Candyland is World-Famous for their trademarked Chicago Mix popcorn. This popcorn is made to order in house and is incredibly difficult to stop eating. A must try if every here in Minnesota.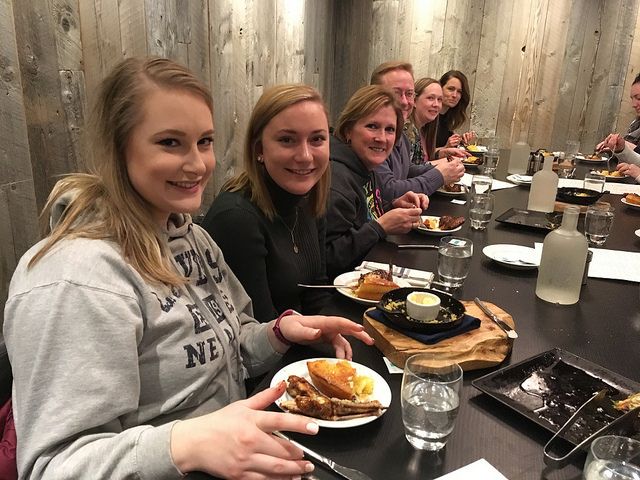 Minneapolis skyway food tour participants enjoy some tastey bites.
During these food tours, you will certainly leave full but wanting more from our partners on this unique tour.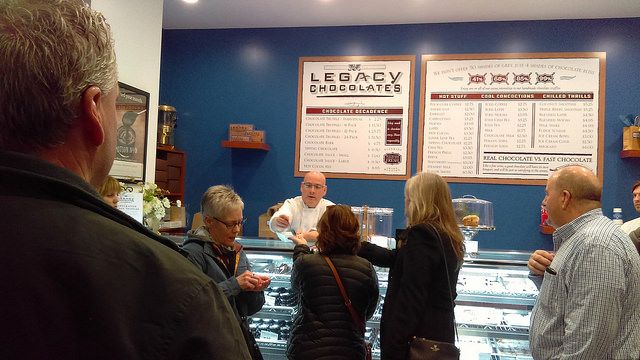 Sweetness at Legacy Chocolates with owners.
Owner and maker of the fine chocolates Mark Dixon shares samples of what "real" chocolate is supposed to taste like. Take our tour or stop in to Legacy Chocolates in Saint Paul and find out.