Blog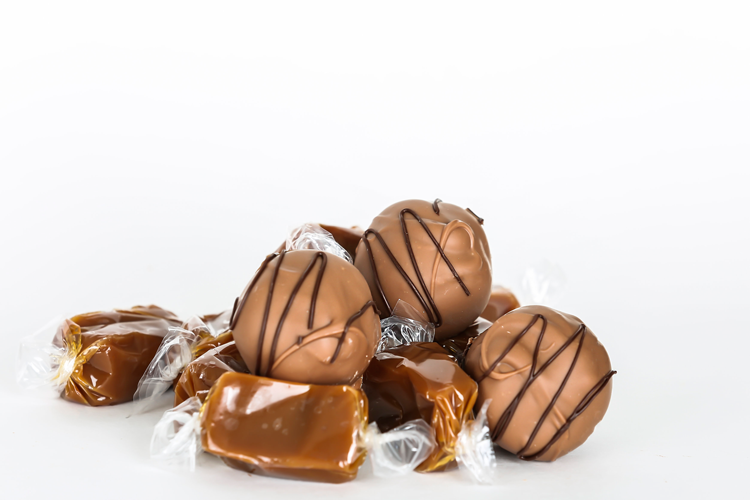 Valentine's Day Chocolate Tour
Why celebrate your Valentine on just one day? Stretch it into a week and include our For The Love of Chocolate Tour!  For one special day we're offering the Twin Cities' only Chocolate Tour!  Join us on Saturday, February 9, to sample the best chocolate delicacies Minneapolis-St Paul has to offer.  Learn from local chocolatiers about the history of chocolate, their process and production, and how to taste their irresistible creations.
Treat your sweetie to chocolate dipping sauce, sipping chocolate, gooey turtles, honey bon-bons (burnished with 23k edible gold leaf!), and to truffles that Oprah Winfrey described as the "best in the country, possibly the world!".  Trust us, they'll be a treat for you, too!
We have two departures on the day, and space is limited on both.  Don't miss out!
Gift Certificates
Nothing beats giving a memorable experience.
Why not treat yourself too, and share one together!
Do you know someone who loves trying the best food, chocolate, beer, or wine that an area has to offer?  Do you know someone who wants to know Twin Cities history a little better?  If so, you can't go wrong with an Experience The Twin Cities Gift Certificate!  They are good for any dollar amount AND they never expire!  The recipient may redeem it on a tour of their choice.
Already buy the perfect holiday gift?  We sell gift certificates year-round, so they're perfect for birthdays, anniversaries, or thank yous!
Gift certificates are emailed as soon as they're purchased; we can send a physical copy too.
Click here for more details and to purchase.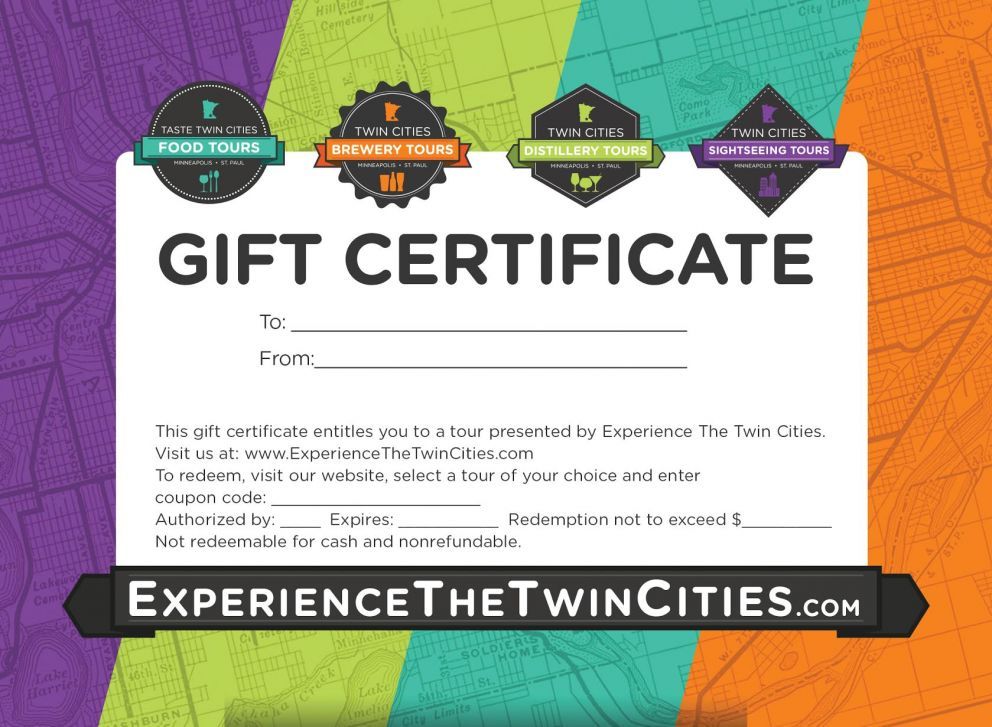 Autumn Eats and Winter Treats!

The seasons have changed and we're experiencing crisp autumn days with sunshine and golden leaves. We know what comes next, but don't let that keep you inside! Taste the Twin Cities offers a few ways to experience the local food scene even when the weather isn't inviting.
Minneapolis Skyway Food Tour – On Saturday afternoon, weave your way through the cozy, warm corners of downtown Minneapolis via our largest-in-the-world skyway system. See the city and learn its history from a unique vantage point as we sample some of the best foods Minneapolis has to offer. Click for details and booking.
St Paul Skyway Food Tour – Explore the heart of our capital city in this indoor food adventure. While learning about St Paul's colorful past, you'll sample some incredible food representing the area's multi-culturalism. Plus – chocolate as a starter!  Click for details and booking.
Slice of Minneapolis – What's better in chilly weather than warming up with a hot slice of pizza? Maybe warming up with several hot slices? If that sounds like a super Saturday afternoon to you, you're in luck! We offer a bus tour of FOUR local pizza joints straight off "Best Pizza in the Twin Cities" lists. Grab your friends and have some fun! Click for details and booking.